Synthetic vs. human hair extensions: How do you tell the difference, and which is best? Don't worry, we've got you covered! You will be an expert in no time. If you're wondering whether it's worth it to invest in human hair extensions, then make sure you watch this clip. There are key differences you need to look out for.
1.SHADE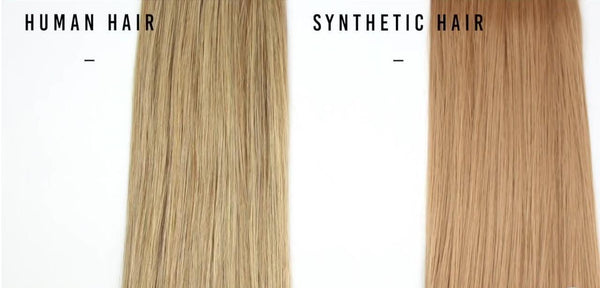 HUMAN HAIR
Multi-tonal technology
Ultra natural shades
Available in ashy tones
Can be toned/dyed
 SYNTHETIC HAIR
Flat, single toned
Unnatural shades
Often very warm toned
Usually cannot be toned/dyed
2.LOOK & FEEL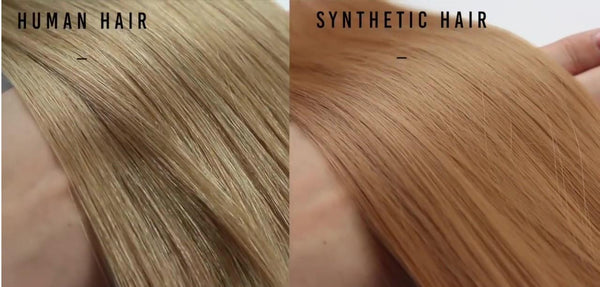 HUMAN HAIR
Ultra soft & silky
Healthy & natural shine
Soft, flexible and healthy feeling
Can easily run your fingers over
Quick & easy to detangle
 SYNTHETIC HAIR
Not soft & silk
Lacklustre & looks artifical
Not flexible, much more stiff
Difficult to run your fingers through
Hard to detangle
3. WEAR
HUMAN HAIR
Natural looking results
Seamless blending
Less prone to tangles
SYNTHETIC HAIR
Unnatural results
Does not blend seamlessly
Tangles much easier
4. STYLING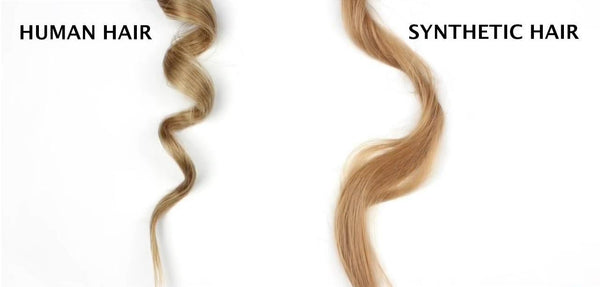 HUMAN HAIR
Can be safely heat styled
Handles higher temperatures
Much more ideal for curling and creating different styles
SYNTHETIC HAIR
Cannot be safely heat styled
Often singes/melts on high temps
More ideal to just apply & go for 1 look, without needing to style
5. BURN TEST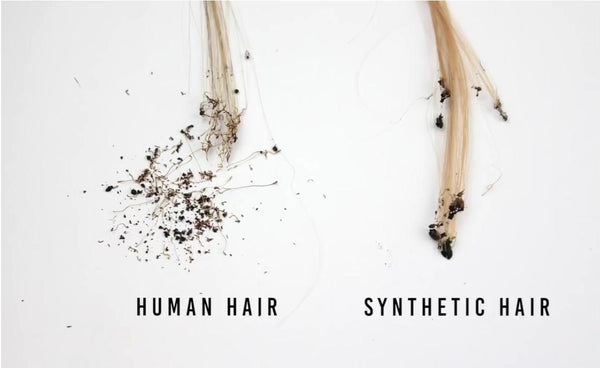 HUMAN HAIR
Slow burn with little to no smoke
Burnt hair easily ashes off
SYNTHETIC HAIR
Fast burn with black smoke
Hair melts together and ball up
6. LIFESPAN
HUMAN HAIR
Lasts approx 3-12+months depending on care & use
 SYNTHETIC HAIR
Short lifespan, often ideal for just a few uses

From look and feel to blending and styling, we cover all the differences when it comes to synthetic hair extensions vs. human hair extensions. We also show you how to test whether your hair extensions are human hair or synthetic, making you the expert.

At Marat, we sell premium quality 100% Human Remy Hair extensions in our clip, tape, halo range. We believe in the quality of our product, which is why we want to highlight the key differences when it comes to synthetic vs. human hair extensions. If you're after a professional look that will last for months, then make sure you invest in quality hair extensions.

We highly recommend you invest in human hair extensions over synthetic to ensure the most seamless, undetectable & natural results.
 SHOP MARAT HAIR EXTENSIONS HUMAN HAIR